Your purchase is protected by a 7 Day Money-Back Guarantee
KILLS
 

99.99

% OF AIRBORNE TOXINS!

Start inhaling clean air with the use of ULTRASONIC AIR HUMIDIFIER. 😍😍😍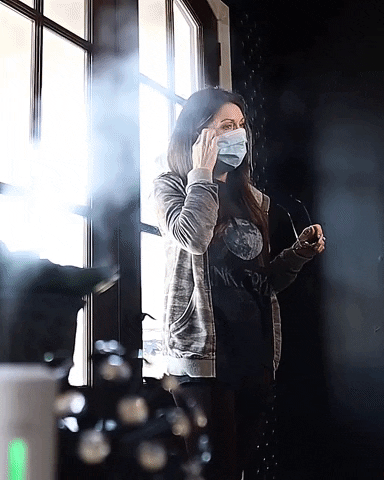 Humidifier filter and remove air contaminants from the air. It cannot guarantee you from getting bacteria and viruses but it can reduce the concentration in the room and reduces the potential for exposure.

FEATURES
Color Changing

 

- It had

 Led lights

 

that can change to

 7

 colors

 

and speed

 

automatically

 or choose your

 

favorite color.
Travel Ready - Compact and lightweight, this Humidifier offers portability that is perfect for travel use.
Convenient power connecting

- You could connect electricity from a powerbank, notebook, USB plug, and computer host.
Noise-Reduction Technology - So you can enjoy your sweet dream
Innovative Waterproof Button - Even the water mist will not affect the effect of the waterproof key.
Nano-Spray Technology - 

 Ultrasonic Air 

Humidifier

 can effectively

 

reduce electronic radiation, eliminate static electricity. Keep the air around you safe! 
ULTRASONIC AIR HUMIDIFIER relieves all of the following symptoms:
Dry Skin
Relieves Asthma
Irritated Eyes
Dryness in the throat or airways
Allergies
Frequent Coughs
Bloody Noses
Sinus

 headaches

Cracked Lips
SPECIFICATIONS
Voltage: DC5V
Power: 1.5W - 2.5W
Capacity: 270ML
Volume of spray: 35ml-40ml/H
Size: 70*70*150MM
Material: ABS + PP + Silicone Net: 200G
Mode: Speed 1: 8H Speed 2: 12H Batch-Type
WHAT'S IN THE BOX?
1pc Cotton Rod

1pc Humidifier

1pc USB line

1 User Manual
✈️ ESTIMATED DELIVERY TIME:
Metro Manila: 2-5 days

Provincial: 5-10 days
Our Promise:
Door to Door delivery (pay us upon receiving the item)
Nationwide Delivery!
Damaged item? No worries, we refund or replace your item. Give us the damaged photos within 7 days, send back to us the item and we will refund or replace your item!