Your purchase is protected by a 7 Day Money-Back Guarantee
Having issues with too many wires, plug wire sparks,  and slow charging?
Worry no more! Our Smart Mushroom LED Lamp With USB Charging Station can charge any USB charging device with a built-in light.

FEATURES
5 different USB ports (USB cords not included)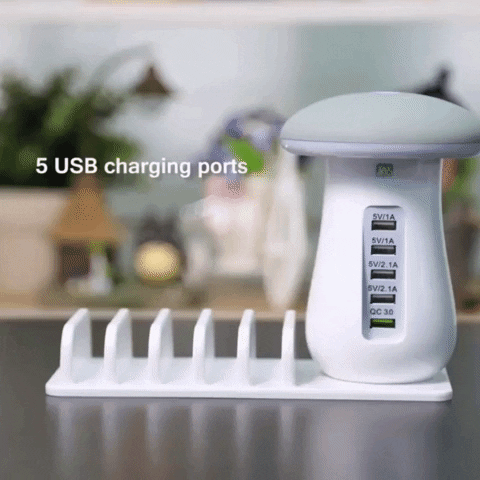 Portable - can be used anytime, anywhere!
Safety, energy saving
INSTALLATION PROCESS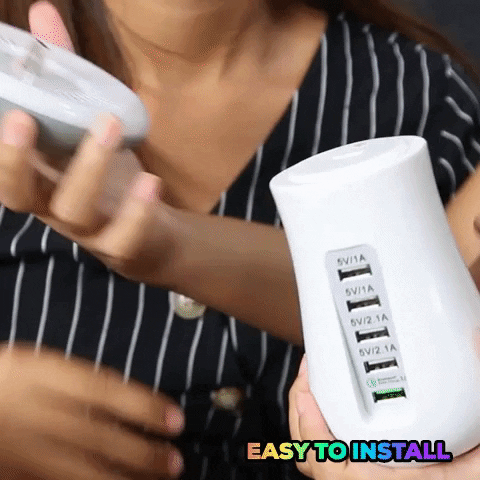 SPECIFICATIONS
Product Color: White
Product Size: 160*115 mm
Product Weight: 320g
Rated Input: 100-240V 50-60Hz
Rated Maximum Total Output: DC5V-6.0A
A Maximum Output: 2.1A
WHAT'S IN THE BOX?
1 x Charger

1 x  Led Lamp

1 x 1.2m Power Cable

1 x  Base
✈️ESTIMATED DELIVERY TIME
Metro Manila: 2-5 days

Provincial: 5-10 days
Our Promise:
Door to Door delivery (pay us upon receiving the item)
Nationwide Delivery!
Damaged item? No worries, we refund or replace your item. Give us the damaged photos within 7 days, send back to us the item and we will refund or replace your item!