ONE TOOL MULTIPLE USE!
Enjoy NANO MIST SPRAY and be safe while staying beautiful. 😍😍😍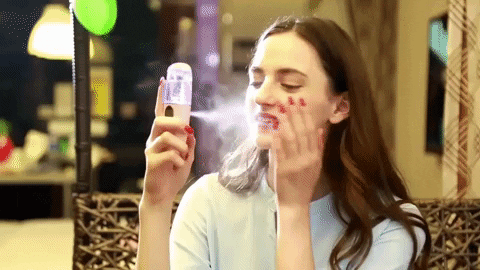 Keep everything around you clean and free from bacteria & virus. This can be used to disinfect your gadgets, wallet, keys, knobs, light switches, eyeglasses, and many more anytime, anywhere!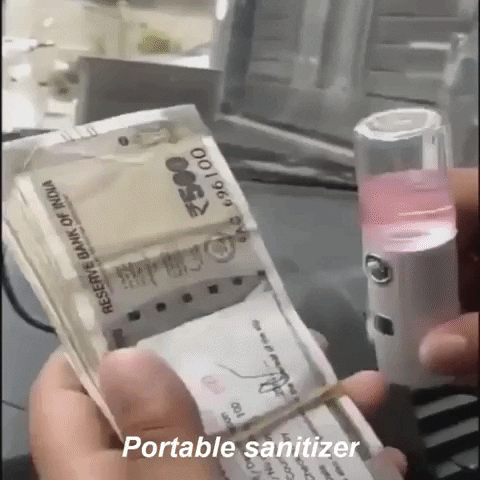 FEATURES
✔️Nano Spraying technology
Adopts advanced Nano Technology to create an atomized mist that lands on any surface evenly.
✔️USB charging, small and lightweight, portable, and easy to use
The ultra-compact size is portable and convenient to use on-the-go. USB rechargeable with high battery capacity to last a long time.
✔️30ml water tank capacity for consistent water filling
APPLICABLE AREAS:
Cell phone

Keys / Doorknobs / Elevator buttons

Money / Paper and other high-touch surfaces
HOW TO USE
Before first use, charge the 

Portable Sanitizing spray

 for at least 2 hrs.
Unscrew the water container.
Place the container upside down and add any alcohol disinfectant liquid half filled.
Screw the liquid container tightly keeping it upside down. Recheck it otherwise liquid can leak out of the tank.
Press the button and it's ready to use. 
After use, clean the surface of the product with a soft damp cloth and wipe it dry.

Do not use essential oils, gasoline, or corrosive cleaners to clean plastic parts
Do not place the product in high temperature and humid environment, so as not to affect the use effect
If not used for a long time, please clean the liquid tank in a cool and dry place
Half fill the liquid tank for best use.
SPECIFICATIONS
Material: ABS
Battery capacity: 400 mah
Charging current: 1.5a
Atomization quantity: 1.25-1.48m/ min
Water tank capacity: 30ML
Charging mode: USB cable
Product size: 3.5*3.5*10CM
Net weight: 70 grams
Charging time: 1 hour
WHAT'S IN THE BOX?
1* Nano Mist Sprayer
1* USB Cable
1* English Instruction
✈️ ESTIMATED DELIVERY TIME:
Metro Manila: 3-5 days

Provincial: 7-10 days
Our Promise:
Door to Door delivery (pay us upon receiving the item)
Nationwide Delivery!
Damaged item? No worries, we refund or replace your item. Give us the damaged photos within 7 days, send back to us the item and we will refund or replace your item!