Your purchase is protected by a 7 Day Money-Back Guarantee

Why use 5 pans to make a great meal when you only need one? 😱😱😱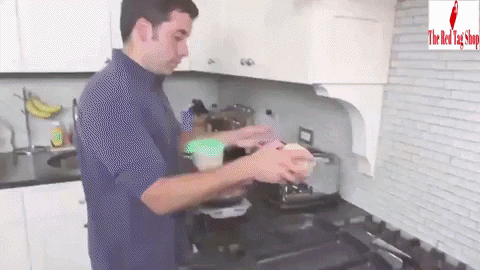 Cook up to five different foods all at once on one burner with our 5 in 1 NON-STICK PAN! 😍😍😍

HIGH QUALITY RIVETED STEEL HANDLE
Even though it is quite large in size, it only requires 1 burner due to its heavy gauge metallic base plate that distributes heat evenly throughout the pan.

NON-STICK and STAIN RESISTANT
It uses double layer non-stick coating which is PFOA free. Food comes right off the pan so it makes cooking more enjoyable and easy.
OVEN and DISHWASHER SAFE
It reduces the number of dishes you need to clean. It is also oven safe up to 350F.

SPECIFICATIONS:

Color: Black
Material: Aluminium + ABS
Size: 40 x 38 x 5 cm / 15.75" x 14.96" x 1.97" (appr.)
Package Includes: 1 x 5IN1 NON-STICK MAGIC PAN
✈️ ESTIMATED DELIVERY TIME:
Metro Manila: 3-5 days

Provincial: 7-10 days
Our Promise:
Door to Door delivery (pay us upon receiving the item)
Nationwide Delivery!
Damaged item? No worries, we refund or replace your item. Give us the damaged photos within 7 days, send back to us the item and we will refund or replace your item!